ABOUT US
A high-tech enterprise integrating technical consultation, product R&D and manufacturing, technical services and project operation
From CEO
---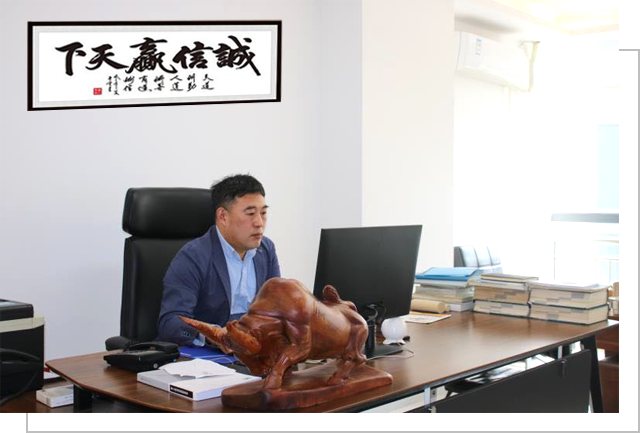 Dear friends:
Welcome to Luoyang Kaizheng Environmental Protection Equipment Co., Ltd!
Like many other companies, our company name also embodies founders' vision. As one of the founders of the company, I would like to introduce it to you, starting with the name.
'Kai' means gentleness, kindness and integrity in Chinese, as we believe in righteousness. As for a company, the products and services it provides are all matter, no matter how skillful the marketing means and how strong the PR capability. The technical capability of products and services determines the standard and sincerity of a company, while the customization and integrated solution capability determines its technical strength. According to my understanding, the 'integrity based and technical leadership' philosophy and the righteousness, I insists on means that sincerity underlies the company while technical innovation and implementation capability are drivers.
The business activities of the company include:
1. Engineering technologies and integrated equipment for solid waste treatment with high-pressure briquetting machine, powerful mixer, granulator and batching technology as the core.
2. Dissolution, evaporation, reaction, mixing and other operations of high-viscosity material with the single (dual) self-cleaning mixing equipment as the core.
Faith, pragmatism, teamwork, and technology are the most fundamental reasons for Kaizheng to survive and grow. So, we proposed the vision of 'become a respected company', and have been committed to our mission of 'continuously addressing the challenges and obstacle pressed on by clients to provide competitive technical solutions, services and maximize the value for them'. All of our corporate culture and concepts serve one purpose: to embody our company name 'Kaizheng', indicating our vision of being a faithful and trustworthy company, a technology-patented company, and a righteous company.
Kaizheng's development can never be achieved without the support of the society and our clients. I believe only a righteous company can win the trust, support and cooperation from people like you. And this is the only way to win your respect.
Thank you again for reading!