SOLUTION
Provide optimized technical solutions and satisfactory localization services
Briquetting Integrated System
---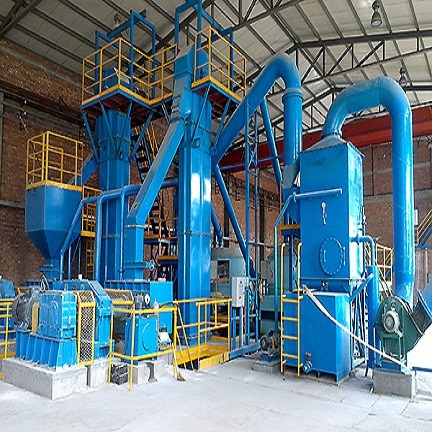 System Introduction
• Metallurgical dry dust, dust sludge and other raw materials are formed by cold pressing to prepare pellets with acceptable strength and moisture, which can be used as final products or can be further processed to obtain final applications. This is not only a way to recycle solid wastes, but also a necessary technology in mineral processing.
System Composition
• Different materials require different technologies, and even one material will apply different technologies. However, the core stages include: batching, mixing link, ball-press forming. Some technologies also require the crushing and drying of raw materials, and some may also include the drying of finished balls.
---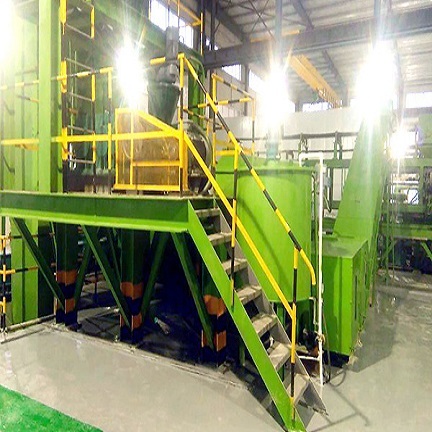 Technological Advantages
• Closed conveying is adopted for dry powder materials throughout the process to reduce secondary pollution.
• Unique technologies are adopted for receiving and unloading of special materials, such as special sliding silos for dust and sludge, and special silos for unloading powder materials.
• Complete and reliable total solution. This is not only reflected in the choice of mechanical equipment, the intelligence of the control system, but also the process technology formed based on considering the expertise of specific material characteristics.
• A highly-automatic and integrated intelligent system.
• We are more technically proficient in special equipment, which is not possible in general design institutes.
---
Applied Area/Materials
• Cold-pressed pellets for dry dust removal of converter/electric furnace in iron and steel plant
• Disposal of solid waste such as converter dust and iron oxide scale in iron and steel plants
• Raw material processing system for laterite nickel ore
• Raw material processing system for the direct reduction system of various types of ferroalloy raw materials such as manganese ore powder and chromium ore powder
• Complete technology of metal manganese peach
• Refractory industry. Such as cold-pressed pellets of magnesite and light burnt powder; cold-pressed pellets of zirconium corundum; cold-pressed pellets of high-purity magnesium oxide, etc.
• Processing of various materials such as aluminum ash and gypsum
• Coal field: lignite molding, anthracite / bituminous coal molding.